Welcome to Professional Electrolysis Services in St.Louis,MO!
Millions of Women & Men Suffer Needlessly from Excess Hair…Don't Let Unwanted Hair
or Unhealthy Skin on Your Face & Body Come Between You & the Ones You Love…
What our customers are saying…
I have been very impressed with the knowledge and expertise of this electrologist. Excellent results. Very calm, private office with delightful music! Great location and free parking right outside the office. HIGHLY RECOMMENDED!!"––Hummergirl

Overall Excellent!! I am so happy I found this business. It is convenient, very, very clean & professional. I found Dianne to be very knowledgeable, helpful & she exceeded my expectations in my electrolysis treatments. Thanks Dianne!"––Google User

Dianne really knows her stuff. She has so much knowledge about skin and hair. She's wonderful. My unwanted hair is pretty much gone from my face thanks to her. She's a very nice woman, great sense of humor too. Call her, you'll be glad you did, I am!"––Patty O.

I found this service online and took a chance. Stating they had been in business since 1987 sold me. I have not been disappointed. It has been a rather lengthy process, but I am happy with the results. Unwanted facial hair is embarrassing! My technician told me I was one of her proudest moments. Don't expect it to be painless, but buy a tube of LMX when you need it, and you will be fine."–Kathleen G.
Let Professional Electrolysis Services help you today…
Now look and feel your best with electrology–safe permanent hair removal from any area of the face or body with the newest digital technology available. Our office now offers enhanced skin care services, including various types of facials and microdermabrasion to help rejuvenate your skin to a healthy glow!

Specializing in medically-oriented electrolysis permanent hair removal, we often work with physicians and other allied health professionals, to combine both medical treatment with electrolysis and/or laser hair removal reduction giving you more choices for treating your particular problem.
Each person is unique and one person may be a better candidate for one method over another, depending on skin type, hair type (texture & color) and density of hair growth in desired areas of treatment. Electrolysis is used for every hair and skin type, while laser hair removal reduction is best used for large dense areas of dark hair on white skin.

Serving St. Louis, Missouri and surrounding Illinois areas since 1987, we welcome the opportunity to provide the latest, safest and most cost-effective solutions to permanently removing your unwanted hair and slow the aging process with our various skin care services.
Location & Driving Directions
Professional Electrolysis Services
11124 South Towne Square, #103
Saint Louis, MO 63123
(314) 843-7455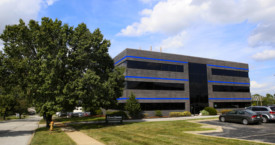 Our Hours by Appointment Only
Convenient Day, Evening & Saturday Hours
BY APPOINTMENT ONLY–WE DO NOT SEE WALK-INS
Pay by Cash, Check or Credit/Debit Card
Gift Certificates Available • Senior Citizen Discount
Contact Us by Phone or E-Mail
Questions or concerns? Please feel free to contact us and we will respond as soon as we can.
Make appointment by phone or e-mail.
Brochures mailed confidentially upon request.

-OUR OFFICE HAS EXPANDED TO A NEW LOCATION OCTOBER 2015-

Located in St Louis, Missouri at 11124 South Towne Square, Suite #103, St. Louis, MO 63123
Providing Services for St. Louis South, West County Areas, Jefferson County & Illinois Since 1987.
Conveniently located just 2.0 Miles from Hwy 55 & 270 off South Lindbergh & St. John's Church Drive
by Denny's & the new Aldi's. Area is located directly across the street from Costco & Target in South County.

Serving St. Louis, MO, City of St. Louis, MO, South County, West County, Affton, Ballwin, Brentwood, Chesterfield, Clayton, Crestwood, Creve Coeur, Des Peres, Ellisville, Eureka, Fenton, Festus, Frontenac, Glendale, Grantwood Village, Green Park, Herculaneum, High Ridge, Hillsboro, House Springs, High Ridge, Huntleigh, Jefferson County, Kirkwood, Lakeshire, Marlborough, Mehlville, Oakland, Pacific, Pevely, Richmond Heights, Riverview, Rock Hill, Shrewsbury, Sunset Hills, Town & County, University City, Valley Park, Warson Woods, Washington, Webster Groves, Wildwood. Surrounding Illinois areas, Alton, IL, Belleville, IL, Breese, IL, Cahokia, IL, Caseyville, IL, Collinsville, IL, Columbia, IL, Dupo, IL, East Alton, IL, Edwardsville, IL, Fairview Heights, IL, Glen Carbon, IL, Godfrey, IL, Highland, IL, Maryville, IL, Milstadt, IL, Scott AFB, Troy, IL, Waterloo, IL.