OUR LOCATION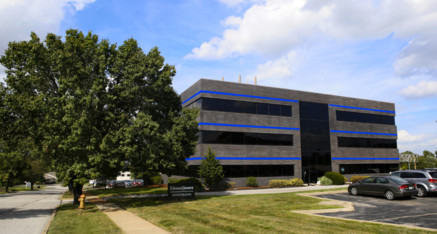 Our office address is 11124 South Towne Square, Suite #103, St. Louis, MO 63123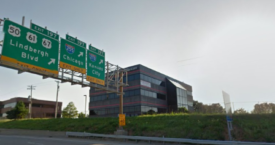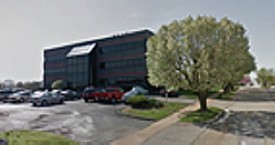 We are approximately 2 miles from Hwy 270 & Hwy 55 off South Lindbergh.  If traveling from West County we are approximately 2 miles from Interstate 255 & Interstate 270 via US-50 W/US-61 N/US-67 N/S Lindbergh Blvd, St Louis, MO 63128.  Head southeast on Exit 1A. Keep left at the fork, follow signs for Interstate 55 N/Saint Louis.
Use left 2 lanes to turn left onto US-50 W/US-61 N/US-67 N/S Lindbergh Blvd. Turn right at the 1st cross street onto St John Church Rd, by Denny's & Aldi's.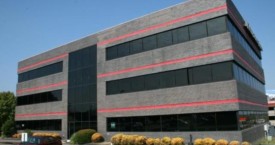 Turn right to stay on St John Church Rd. Continue onto South Towne Square to the 3 story steel grey building with blue stripes (they used to be red). Our building's driveway will have an Edward Jones sign posted at the corner. You may park in the handicapped section after 5:00 p.m. and on Saturdays. There are a few spots where you can park, otherwise there is parking in the main parking lot in front of the building.
There is ample free parking;  park right outside our office, Suite #103 and walk directly into the waiting room.
The neighborhood area is well-lit at dusk for security and safety.
Located at 11124 South Towne Square, Suite #103, St. Louis, MO 63123
Providing Services for St. Louis South, West County Areas, Jefferson County & Illinois Since 1987.
Conveniently located just 2.0 Miles from Hwy 55 & 270 off South Lindbergh & St. John's Church Drive
by Denny's & the new Aldi's. Area is located directly across the street from Costco & Target in South County.

Serving St. Louis, MO, City of St. Louis, MO, South County, West County, Affton, Ballwin, Brentwood, Chesterfield, Clayton, Crestwood, Creve Coeur, Des Peres, Ellisville, Eureka, Fenton, Festus, Frontenac, Glendale, Grantwood Village, Green Park, Herculaneum, High Ridge, Hillsboro, House Springs, High Ridge, Huntleigh, Jefferson County, Kirkwood, Lakeshire, Marlborough, Mehlville, Oakland, Pacific, Pevely, Richmond Heights, Riverview, Rock Hill, Shrewsbury, Sunset Hills, Town & County, University City, Valley Park, Warson Woods, Washington, Webster Groves, Wildwood. Surrounding Illinois areas, Alton, IL, Belleville, IL, Breese, IL, Cahokia, IL, Caseyville, IL, Collinsville, IL, Columbia, IL, Dupo, IL, East Alton, IL, Edwardsville, IL, Fairview Heights, IL, Glen Carbon, IL, Godfrey, IL, Highland, IL, Maryville, IL, Milstadt, IL, Scott AFB, Troy, IL, Waterloo, IL.