About the Cost of Electrolysis Treatment:
Please keep in mind that there are no set industry standards on how electrologists schedule patients or charge for electrolysis services.  The cost of electrolysis varies, however, charges for services normally reflect practitioner's skill, years of experience, upgrade to newer equipment or technology and office location.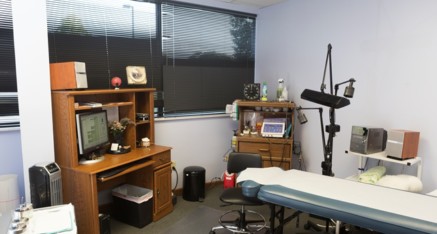 We are not in a salon or spa; we are a medically oriented professional allied health office. We use only high quality sterile disposable needles, sterile forceps, latex gloves and state of the art digital computerized epilators. Click any photo below to enlarge.
In our practice, treatment time is actual clock-time worked; all appointments are scheduled with an extra 15 minutes for prep and after care time. Also keep in mind that we do not expect nor do we accept tips for our electrology services.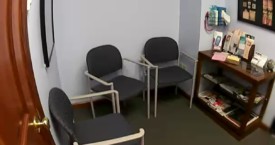 When calling to compare electrology rates, ask how much time is blocked off schedule for desired appointment time (if 30 minutes is blocked off the schedule for a 15 minute appointment), then be assured you are truly paying for 15 minutes of electrology time. If however, only 15-20 minutes is blocked off schedule, then you are getting 10-12 minutes of electrolysis time with no aftercare time (*cataphoresis). Compare this price to competitor's.
We do not charge any extra fees for cataphoresis*, an aftercare treatment used to calm and minimize redness or irritation to the skin.
Patients 60 years and older qualify for 10% senior discount. We add 15 minutes to each session for prep time and aftercare time actual time worked not from the minute you walk in the door. If less time is needed, fees are pro-rated by the minute. We do not sell "packages" and no contracts or money is required up front.
Since we schedule all patient appointments back-to-back, constant short-notice changes, tardiness or no-show's are an inconvenience to us, as well as other patients. We must therefore have firm "late appointment" and cancellation policies.
Except in an emergency, all cancellations should be made at least 24 hours in advance.
Promptness is requested, as we constantly strive to begin and end all appointments on time. Please be on time to avoid losing treatment time and being charged for time scheduled.
Appointments cancelled without a 24 hour notice will be charged for time scheduled.
*Please see cataphoresis description for full list of benefits.
Located at 11124 South Towne Square, Suite #103, St. Louis, MO 63123
Providing Services for St. Louis South, West County Areas, Jefferson County & Illinois Since 1987.
Conveniently located just 2.0 Miles from Hwy 55 & 270 off South Lindbergh & St. John's Church Drive
by Denny's & the new Aldi's. Area is located directly across the street from Costco & Target in South County.
Serving St. Louis, MO, City of St. Louis, MO, South County, West County, Affton, Ballwin, Brentwood, Chesterfield, Clayton, Crestwood, Creve Coeur, Des Peres, Ellisville, Eureka, Fenton, Festus, Frontenac, Glendale, Grantwood Village, Green Park, Herculaneum, High Ridge, Hillsboro, House Springs, High Ridge, Huntleigh, Jefferson County, Kirkwood, Lakeshire, Marlborough, Mehlville, Oakland, Pacific, Pevely, Richmond Heights, Riverview, Rock Hill, Shrewsbury, Sunset Hills, Town & County, University City, Valley Park, Warson Woods, Washington, Webster Groves, Wildwood. Surrounding Illinois areas, Alton, IL, Belleville, IL, Breese, IL, Cahokia, IL, Caseyville, IL, Collinsville, IL, Columbia, IL, Dupo, IL, East Alton, IL, Edwardsville, IL, Fairview Heights, IL, Glen Carbon, IL, Godfrey, IL, Highland, IL, Maryville, IL, Milstadt, IL, Scott AFB, Troy, IL, Waterloo, IL.